TVDC Home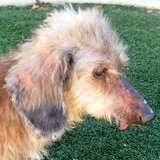 Fuzzy Bugsy
Created 02/04/13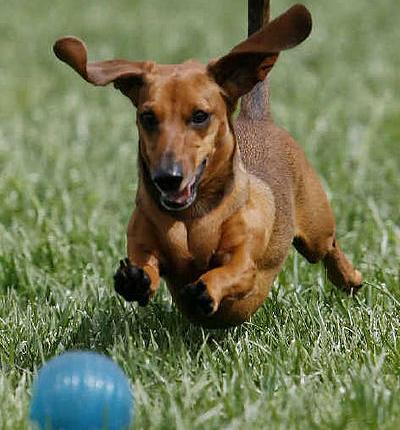 Flyin' Jack
Created 01/06/08
Photo Gallery
Updated 07/16/06

Links
Updated 09/21/08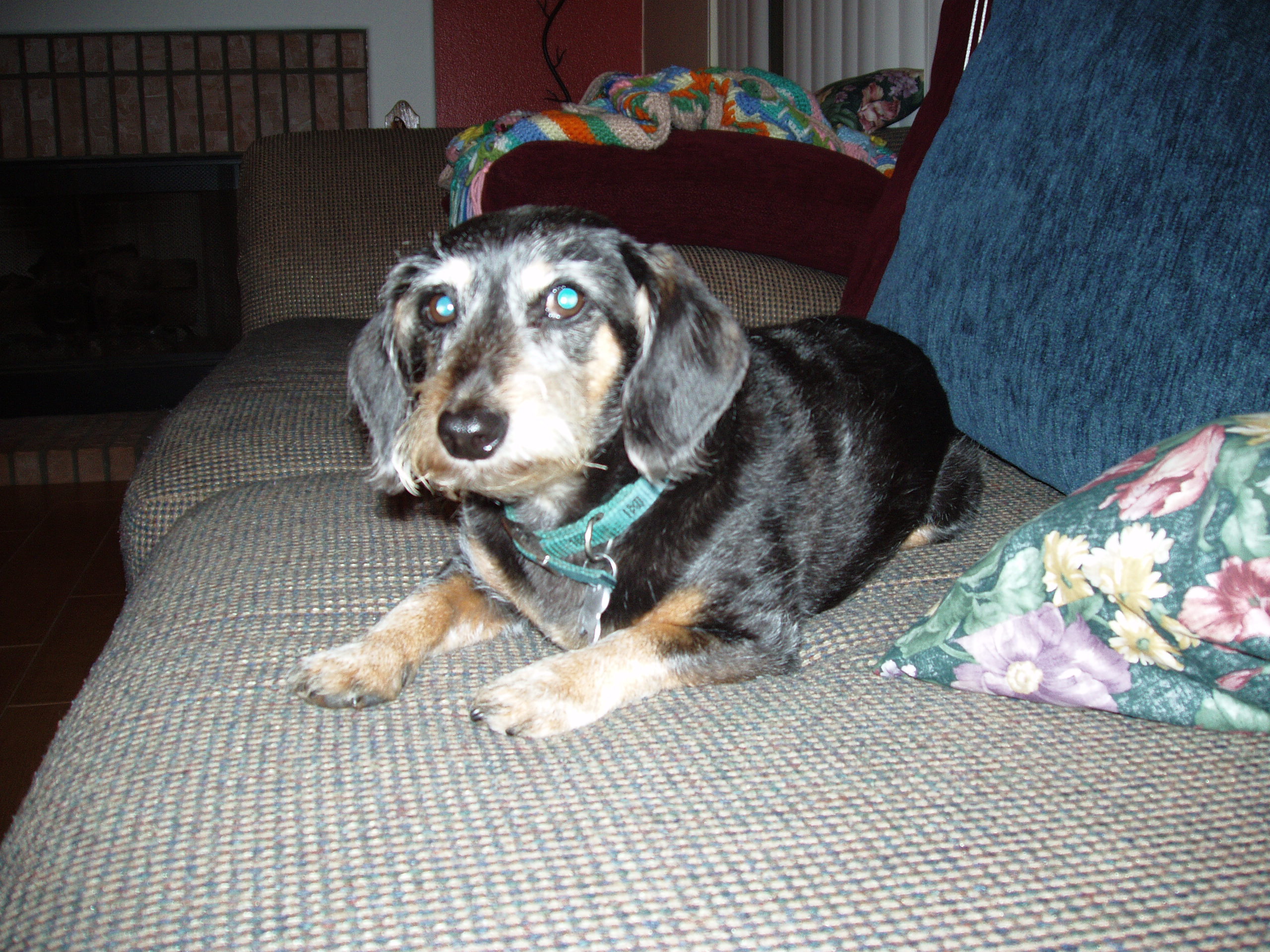 Paws to Remember
Updated 11/06/07
---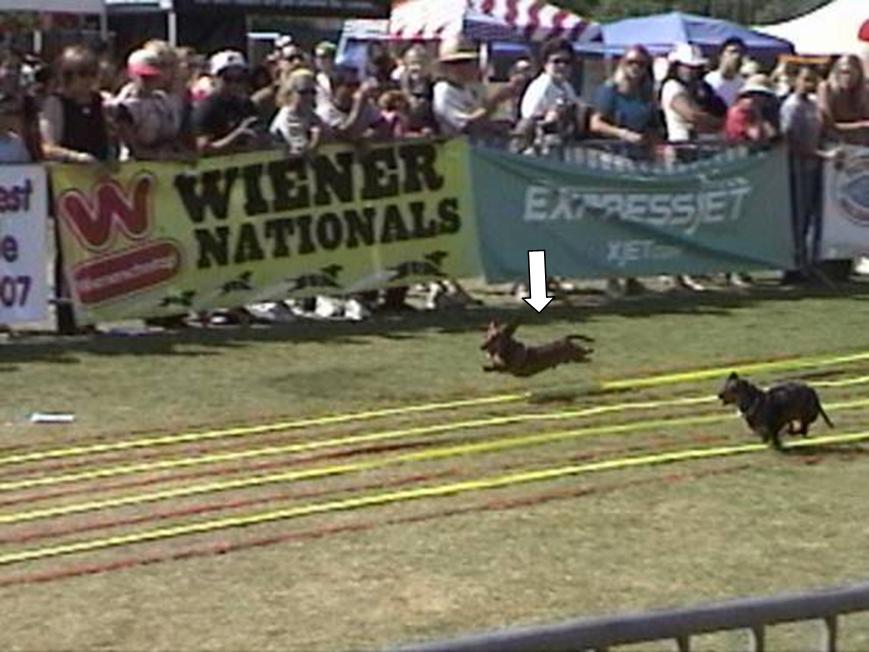 TVDC's own "Flyin' Jack" Poetschlag finishes top 8 at SD Wiener Nationals!!!



Congratulations to Leslie, Brian and "Jack" Poetschlag - TVDC members and Top-8 Finalists at the September 8th San Diego Wiener Nationals Open Qualifying event! You may not know them by name, but Jack is that blur chasing the blue ball for two hours non-stop at every TVDC meetup! Leslie & Brian are the young couple throwing that blue ball for those same two hours!

On Saturday, September 8th, Leslie, Brian & Jack made the trek down to QualComm stadium to race against an estimated 350+ dachshunds for only EIGHT (8) finalists spots. Jack ran a time of 2.96 seconds for the 53 ft course, averaging 12.2 mph. That time placed Jack in the top 16, from which two heats of 8 were run, with the top 4 from each heat making the FINAL 8. Jack had to jump OVER another slower dog in his semi-final heat - but nothing could keep him from Leslie and his blue ball at the finish line! He easily finished in the top 4 of 8 in his semi-final heat to make the Coveted "Top 8 Overall" in the San Diego Wiener Nationals Open Qualifying event!!!

Those top 8 doxies will now race against each other on October 25th during halftime of the Los Angeles Lakers vs. Utah Jazz basketball game at the San Diego Sports Arena - that's the BIG TIME, folks! If you can't make it down to the game (we already have OUR tickets!) you might see Jack, Leslie & Brian on TV, so mark your calendars for 10/25 to tune in to the Lakers game and support your TVDC's own local hero - "Flyin' Jack" Poetschlag!

You can come see "Flyin' Jack" in person at our next Sunday meet-up, but he may be too busy chasing that blue ball to sign authographs...


| | |
| --- | --- |
| | |
| Focused & jumping OVER the slow dog! | Does this Doxie EVER touch the ground? |
Cant get enough Jack? Click here to see Jack's big article in the Press Enterprise!


---
Update: Jack WON the Southern California Regional Final, and will race
in the NATIONAL FINAL on December 27th at the Holiday Bowl Balloon Parade in San Diego - GOOD LUCK FLYIN' JACK from your TVDC!!!
---

In case you missed it in the Californian newspaper on Christmas Day – Click here for yet another big feature article about our hero Flyin' Jack!

The article says, "The race will begin at 9:30 a.m. and will be nationally televised on the USA Network." Tune in early tomorrow, Dec. 27th, to make sure you don't miss Flyin' Jack!

GO JACK GO!!!


---

Our own local hero, Flyin' Jack Poetschlag races in the Wienerschnitzel NATIONAL FINAL Doxie Race on 12/27 at the Holiday Bowl Balloon Parade in San Diego! If you're not doing anything 12/27 PLEASE get down there and support Flyin' Jack!!! If you cannot make it, please keep Jack, Leslie & Brian in your thoughts that day so they have plenty of positive TVDC energy rooting them on. GOOD LUCK Flyin' Jack, from your ENTIRE Temecula Valley Dachshund Club!!!


---
Results: Jack finished 3rd out of 10 doxies in the National Final Race!
Jack, Leslie & Brian pass along their heartfelt THANKS to the TVDC membership for their continued support & encouragment. Jack will now take some well deserved time off before he starts training again for next season!
---